Lovech

topographic map

Click on the map to display elevation.
About this map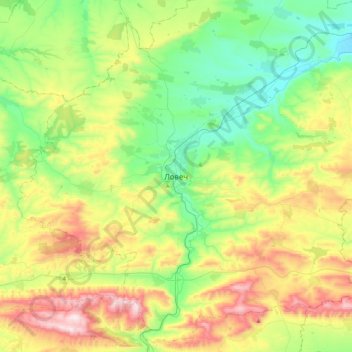 Minimum elevation: 99 m
Maximum elevation: 869 m
Lovech is situated in the Forebalkan area of northern Bulgaria, on both sides of the river Osam, and unifies both mountainous and plain relief. The eastern part of the town is surrounded by a 250 m high plateau, where the largest park in Lovech, Stratesh, is located, and the southwestern part is surrounded by the hills Hisarya and Bash Bunar. In the northwest the relief gradually changes to the plains of the neighbouring Pleven Province. The average altitude of Lovech is about 200 m above mean sea level. The highest point of the town is Akbair Hill at 450 m.