Lusail

topographic map

Click on the map to display elevation.
About this map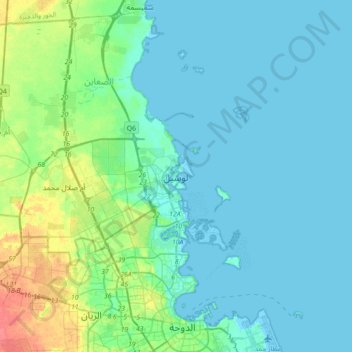 Minimum elevation: -4 m
Maximum elevation: 24 m
Groundwater quality in the area is poor. On the city's border with the Persian Gulf, the groundwater elevation is 1 meter above sea level and flows east-to-west. Salinity levels are highest on the eastern side, at 40 ppt, compared to a low of 18 ppt in the western section; these levels are too high for consumption or use in agriculture. Because of the groundwater's high salinity, only salt- and drought-tolerant plants grow in this area. A geographic survey found 25 species of plants within city limits; all of which are found abundantly elsewhere on the peninsula.