Viseu

topographic map

Click on the map to display elevation.
About this map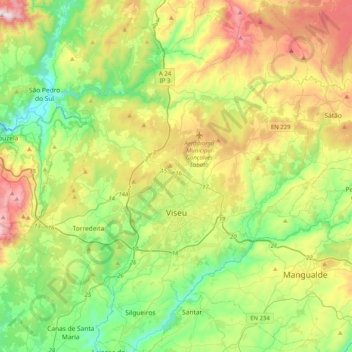 Minimum elevation: 143 m
Maximum elevation: 1,060 m
The Municipality is characterized by an irregular surface with altitudes ranging between 400 and 700 metres (1,300 and 2,300 feet). With a rough terrain, it has numerous water courses. These are found in three basins: the Vouga, the Dão and the Paiva.